Summer 2021
Aris
A trading & investment literacy platform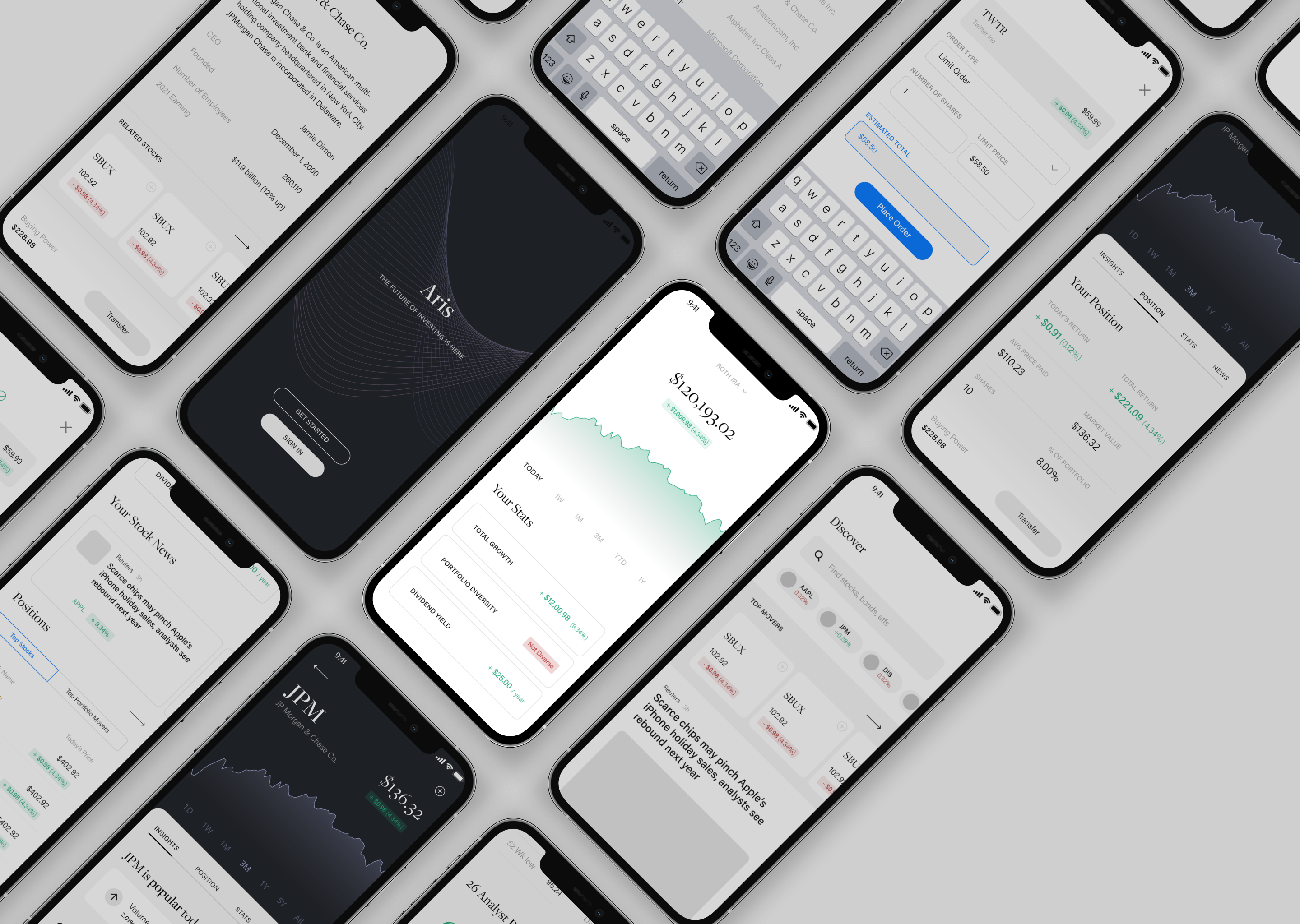 Opporunity Space /
There are more
young

investors now than ever, and more are soon to join / but it can be challenging to get started with investing.

There are a ton of videos and sites with great information, but no cohesive and tangible guide to get started with investing. Aris's objective is to educate users in financial literacy to help them get started with investing through a personalized onboarding process, curated portfolio assistance, and UX-driven learning.

We're eliminating the need to exit a trading platform and open 20 different tabs to get the answers you're looking for: By pressing and holding various elements, users can get "stories" on what that element means in both TL;DR and more complex terms. Finance is complicated and has a steep learning curve, but with Aris, we can make the entry into learning a little easier and quicker.
Demo Highlights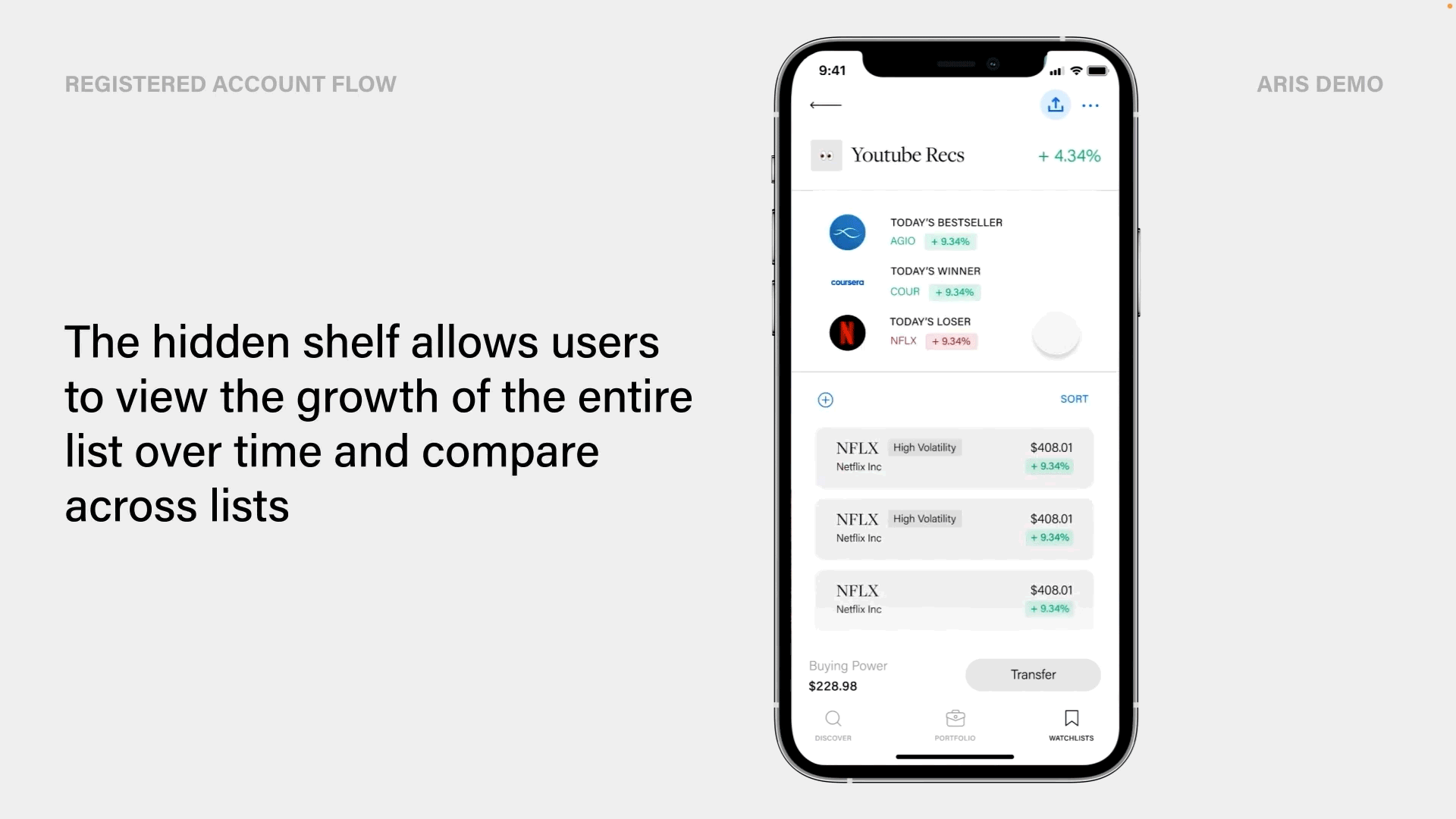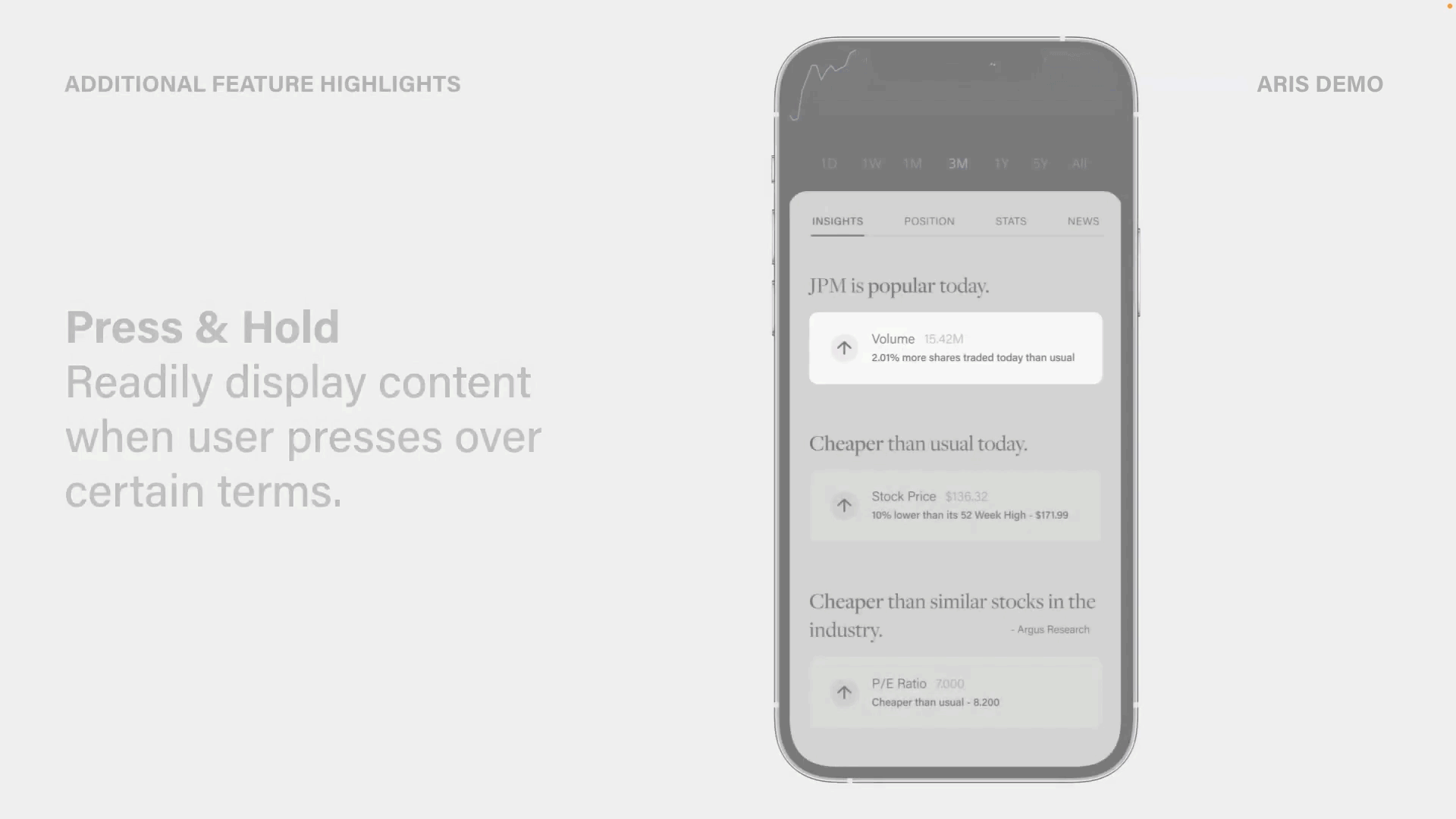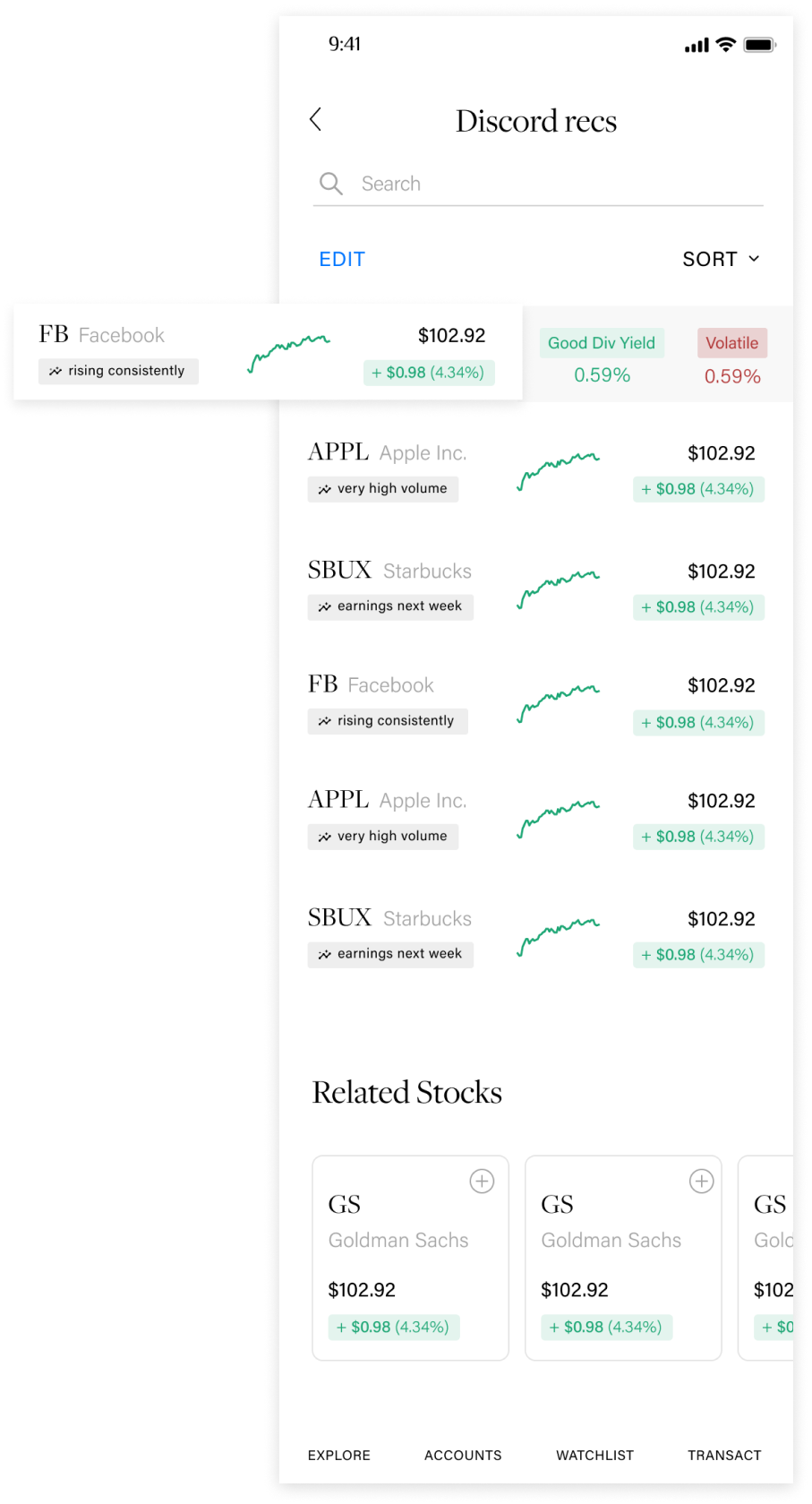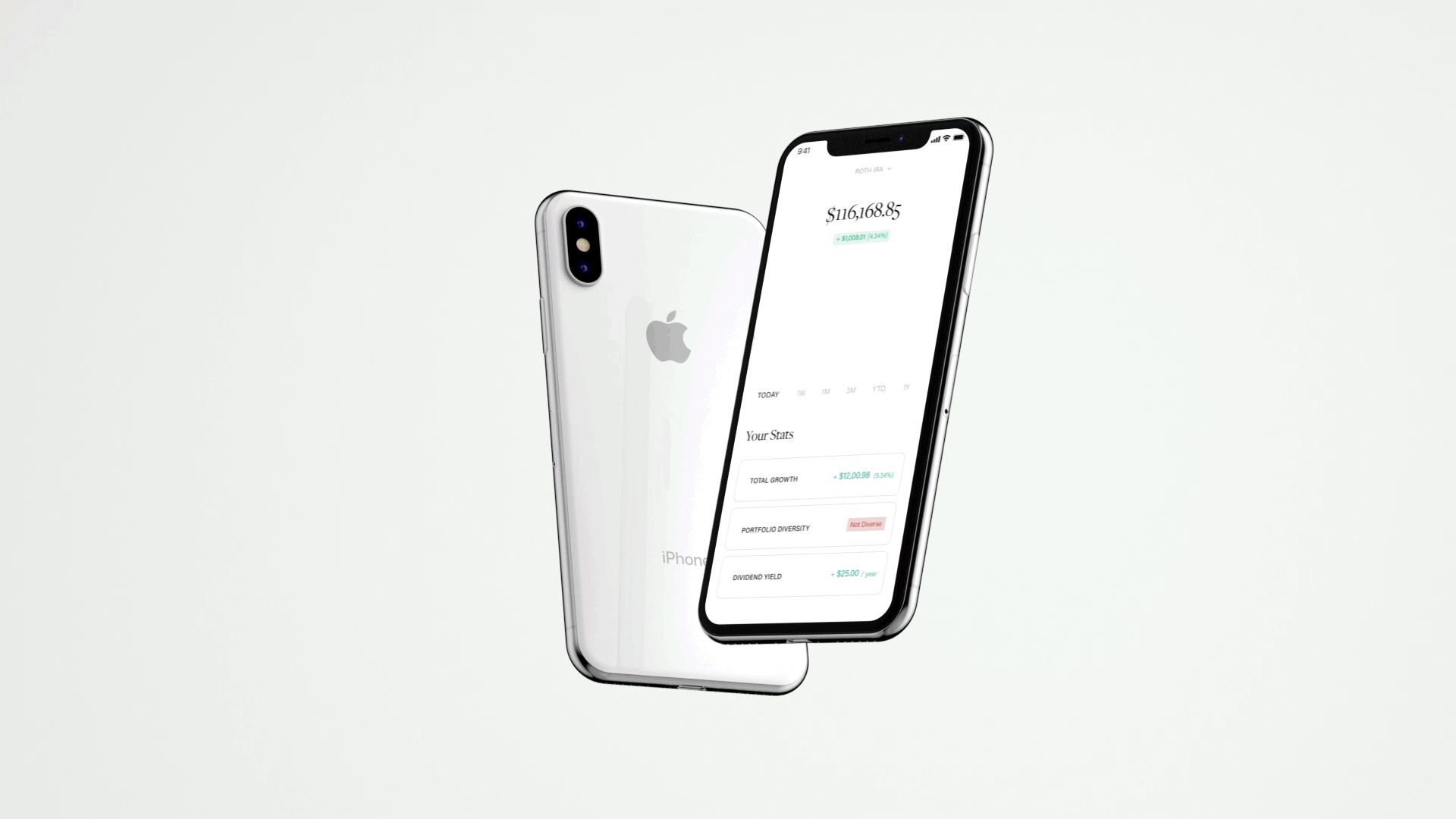 Design Process

01
Market Research - Competitive Analysis + Concept Validation
Since the initial concept was based on our own shared experiences with investing, the next step was to analyze the existing market to see if there was any sort of available gap in the market and validate our concept. We found that most existing investment apps were more suitable for experienced users, but also many were starting to explore ways to educate their users.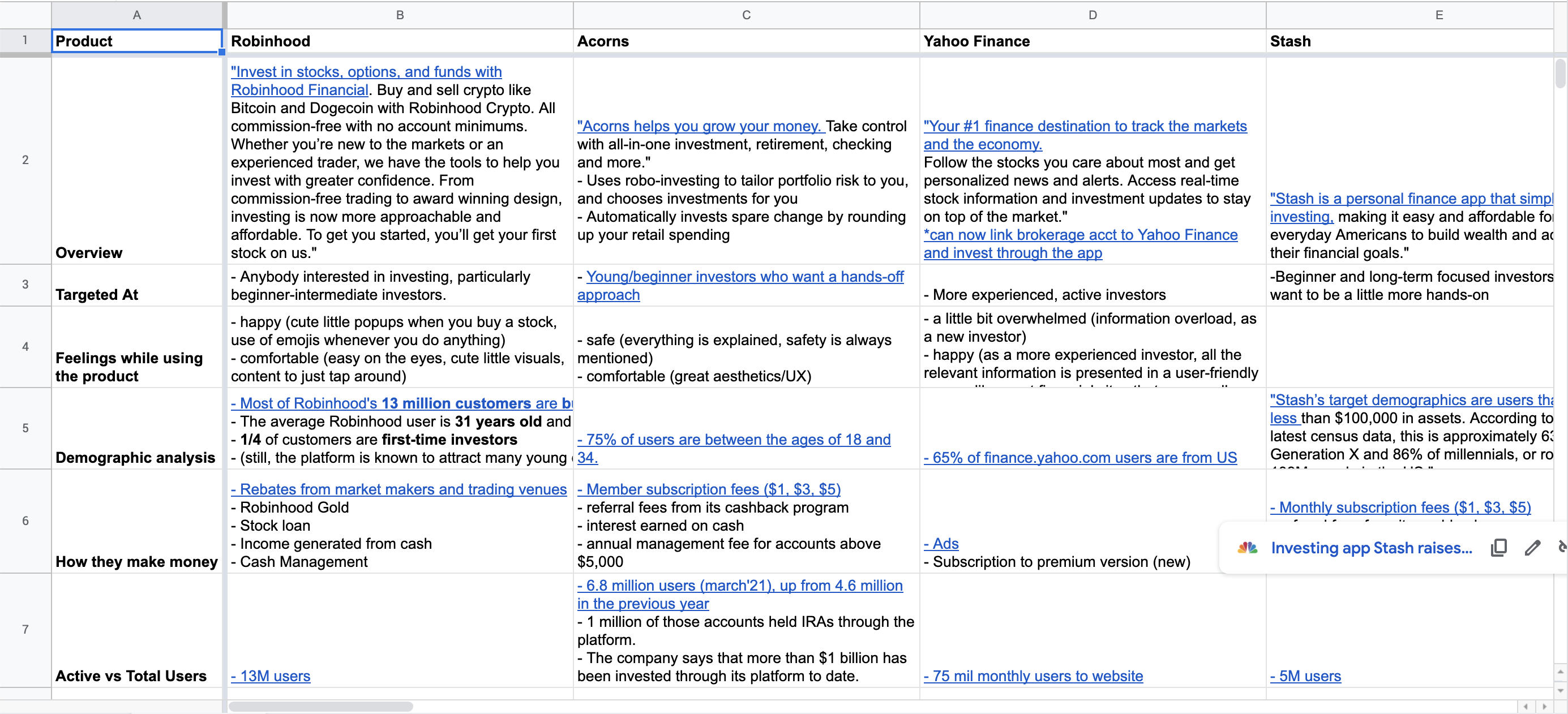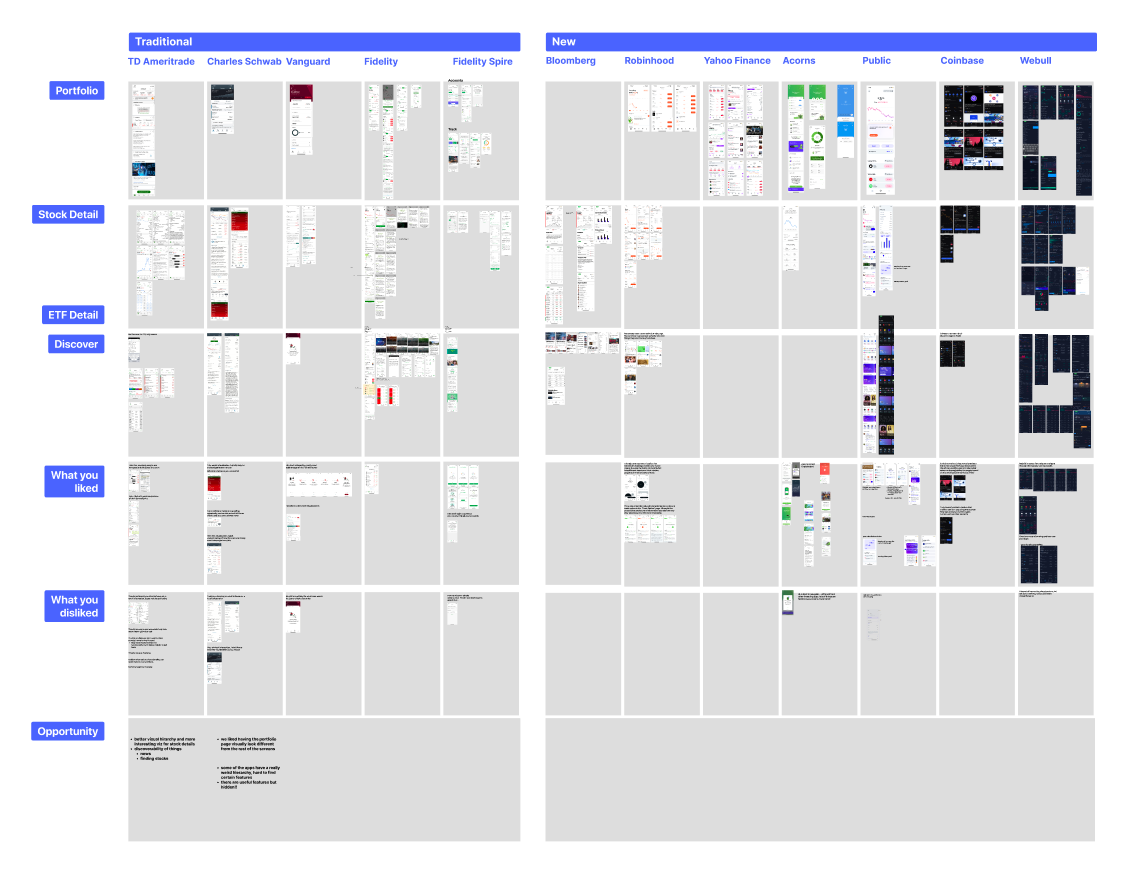 02
User Research - Quantitative surveying + qualitative interviews
We conducted a quantitative survey acquiring 150+ responses and a number of interviews to get a better understanding of people's experiences with getting into investing. The insights from our research eventually led us to narrow down our scope and target younger investors, a more tech savy group with record breaking numbers recently.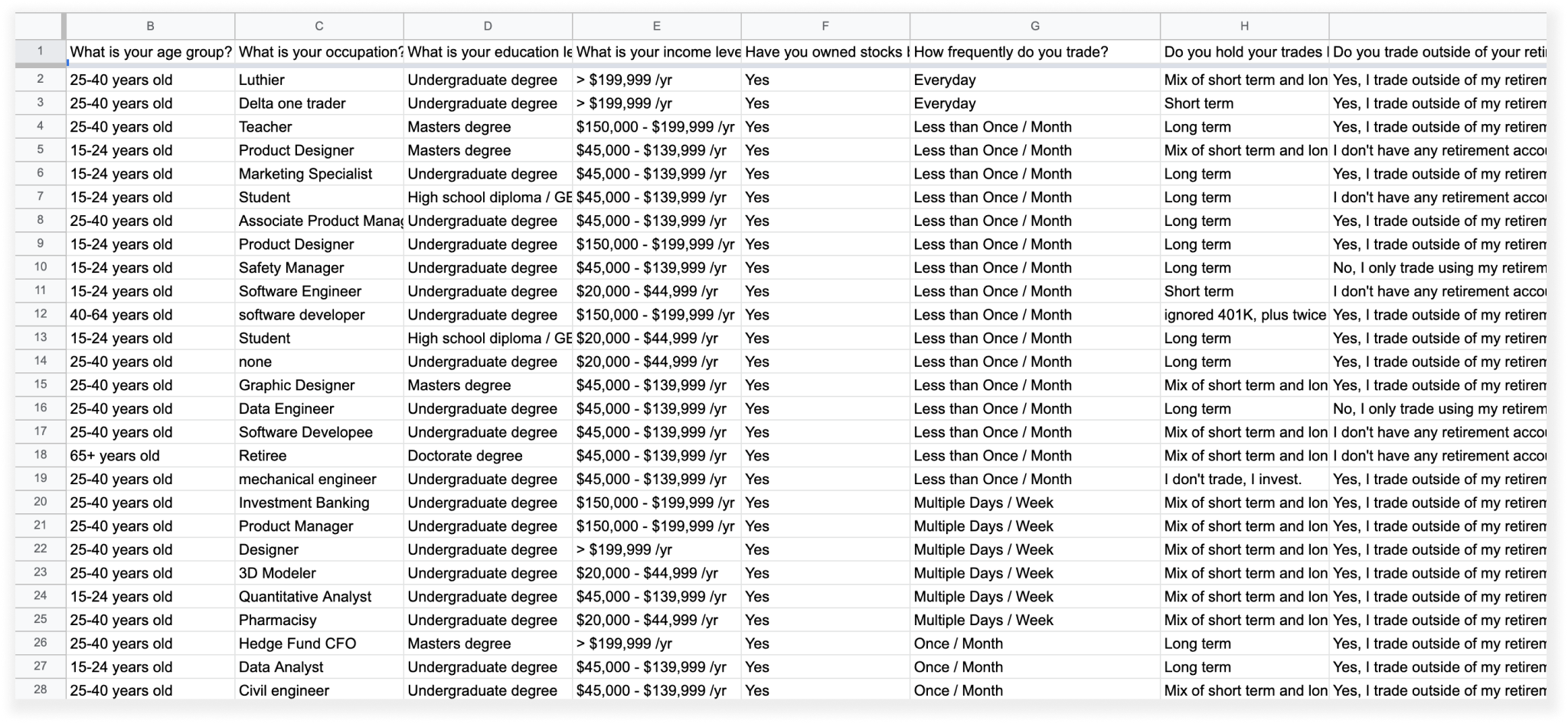 03
Stakeholder Mapping + User Flow
A major part of our time was dedicated towards generating user flows to see how our product would fit into a user's investing journey. How can we improve the journey of getting into investing and maintaining investments?

From there it was figuring out which features we want to incorporate and the architecture of the platform.

More broadly, we also needed to think about how Aris would exist in the larger ecosystem of stakeholders.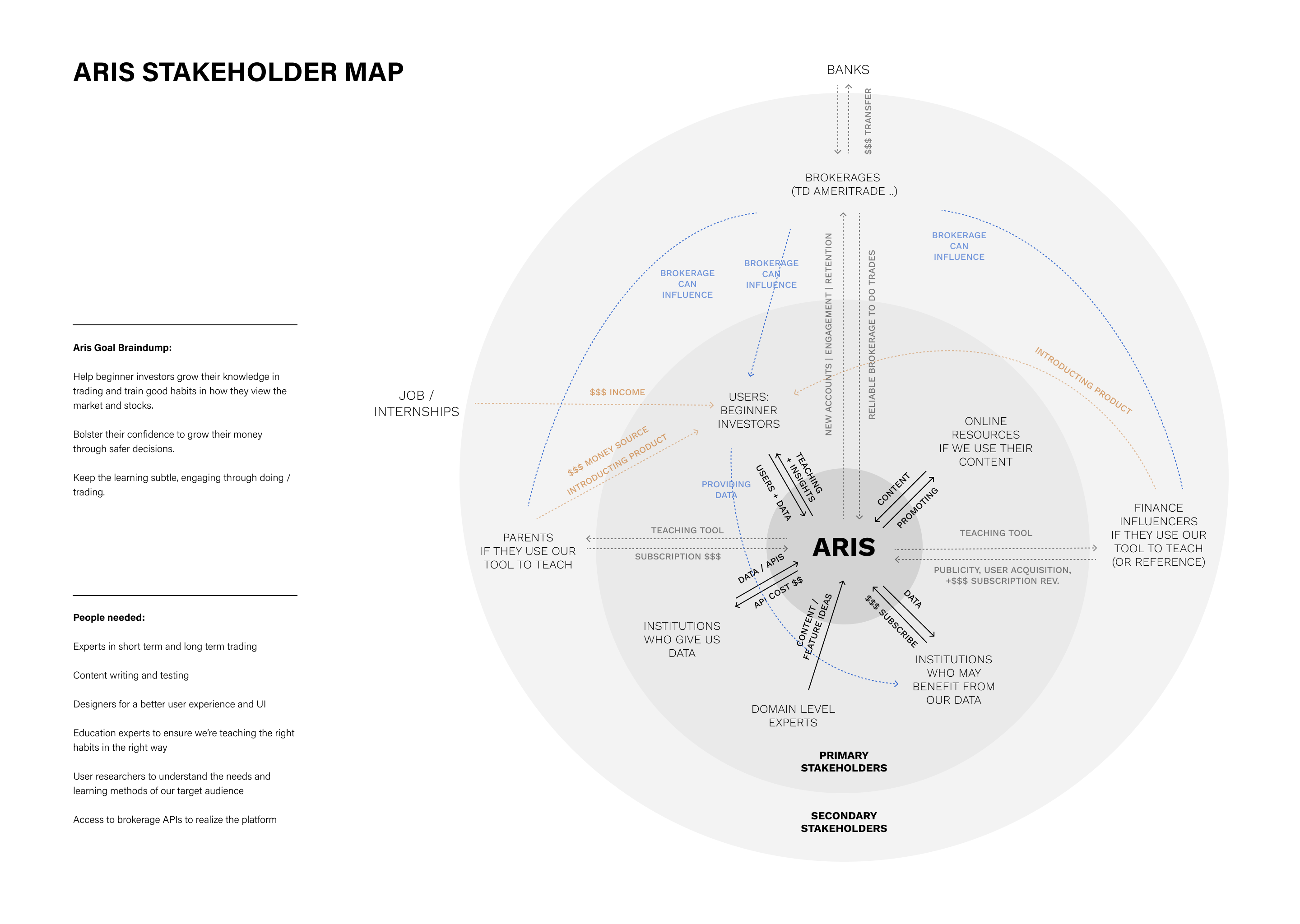 04
Visual Component Library
After exploring a couple different visual looks, we decided on UI with a professional, clean, and simple appearance. Using a serif font and steering away from the green to differentiate from most other investing apps on the market and provide a refreshing, elegant visual display.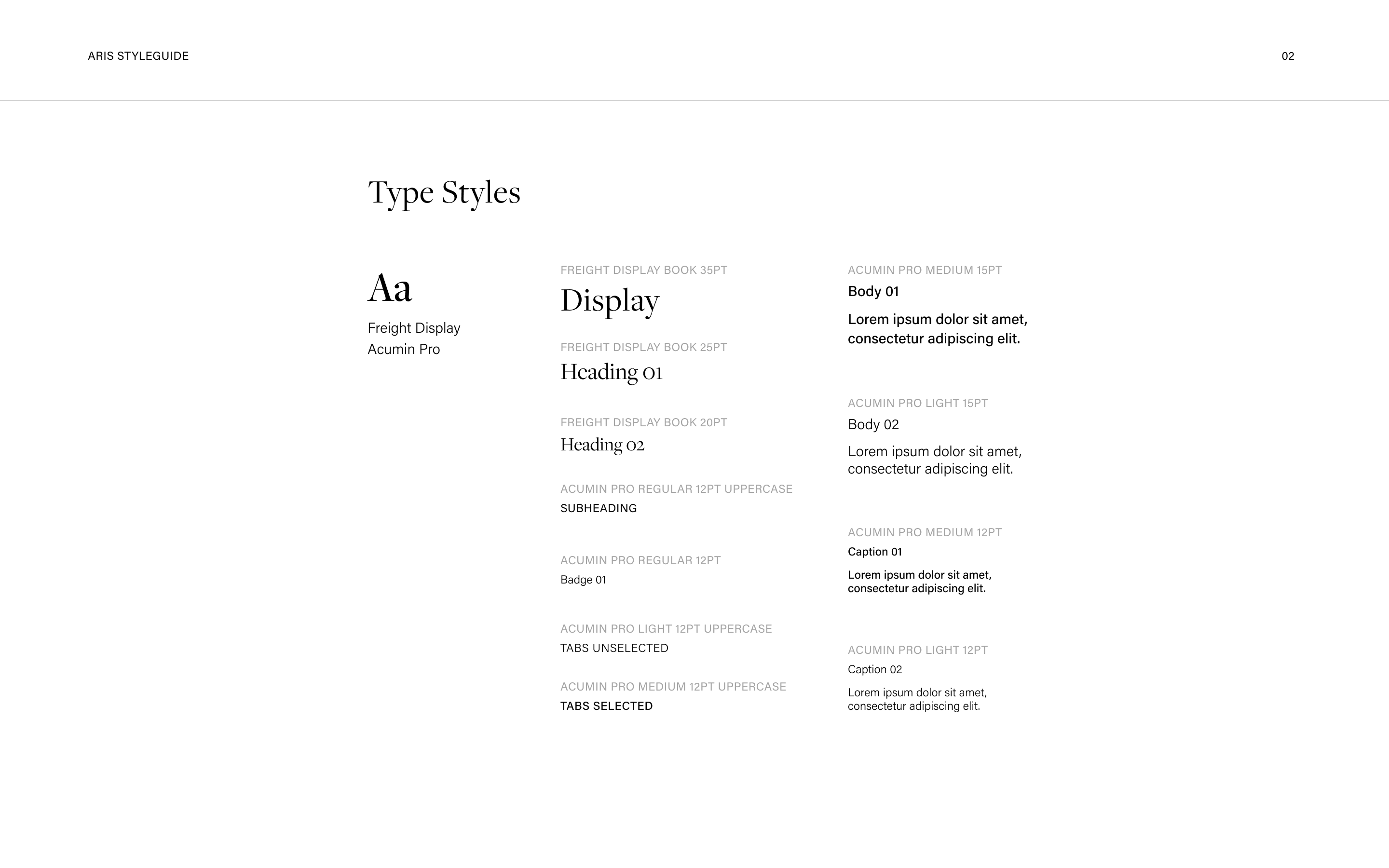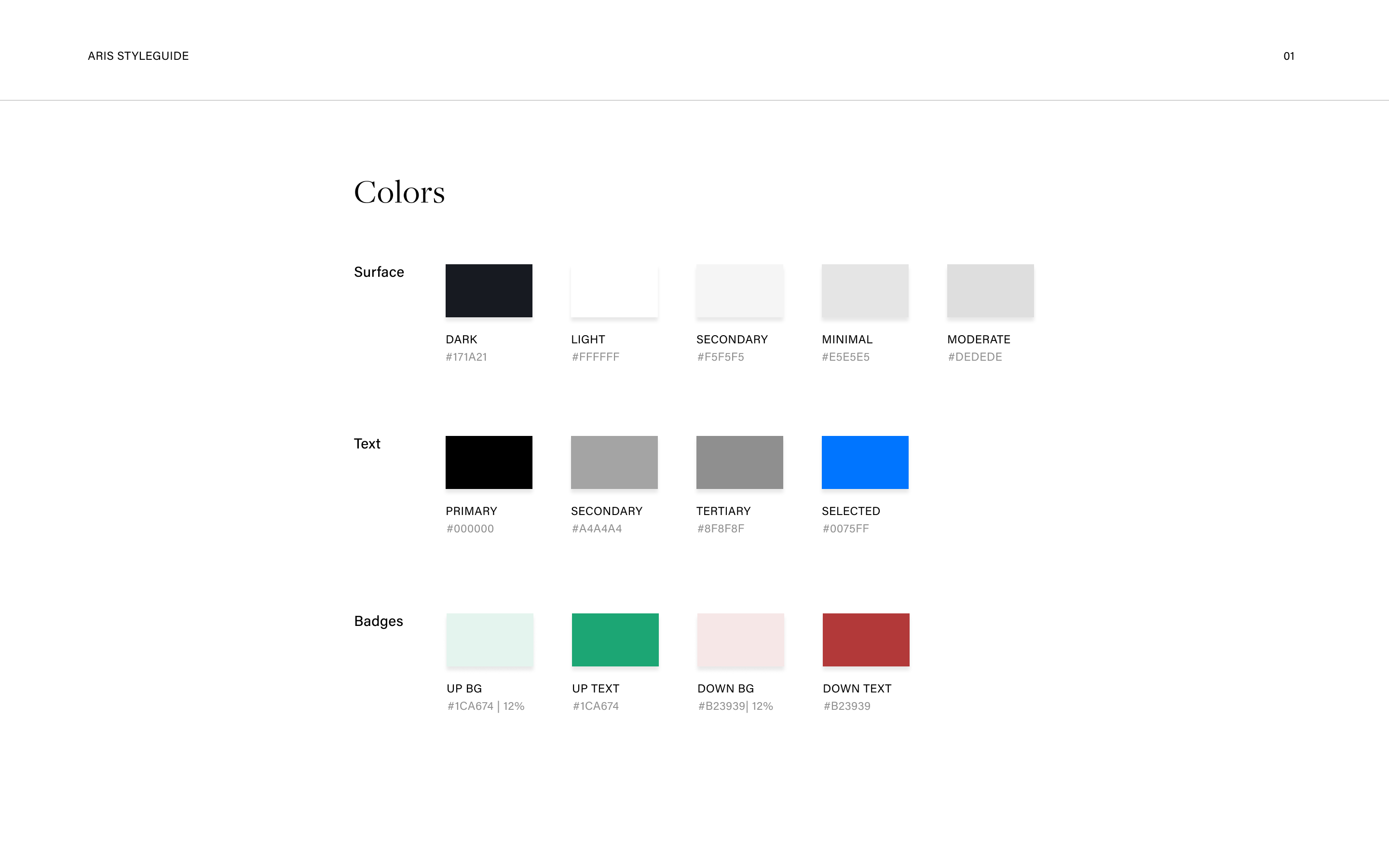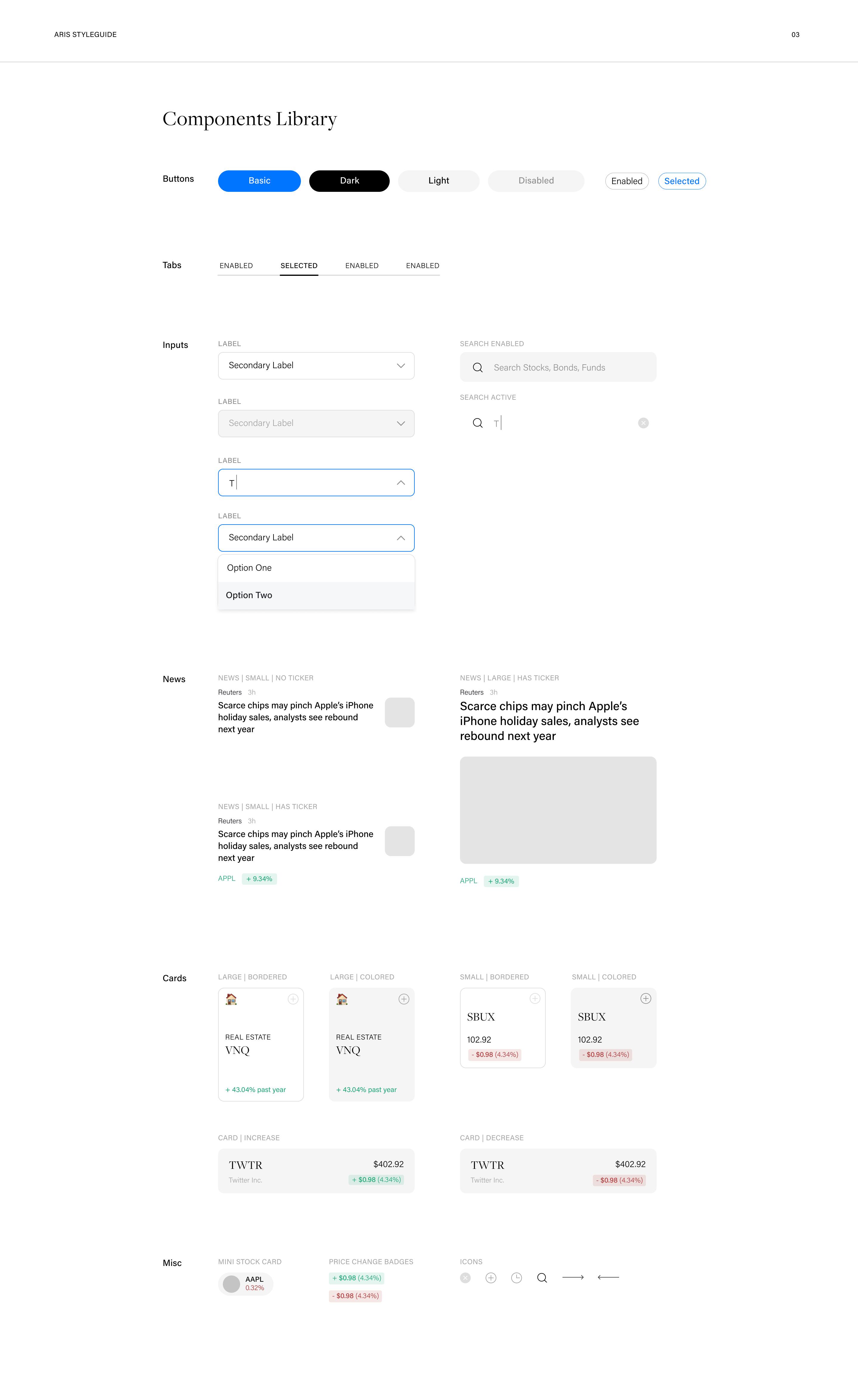 04
Venture Capital Deck
For additional context on the project, slides for our VC deck are below.